Introduction for Rummy Business
Rummy Businesses an extraordinary, non-threatening and economical approach to put yourself out there. There are two types of business Models for Rummy game App development.
(1) getting money via Ads
(2) Getting Profits via Referral Commission &Tournaments.
Every year thousands of ambitious Entrepreneurs are investing through these Rummy business models in Rummy Business across the world. They are getting quick returns on their investments because of the huge scope of Rummy Business. Moon Rummy has a large number of clients around the globe.so, discover Premier Professionals and experts with moon Rummy even from each corner of the globe to start up your Own rummy business.
1. Getting Money Via Ads
Our first Business Model is based on Getting Money Via Ads. In this business model, the Investors will develop the Rummy game application from Moon Rummy & upload it on play store or App Store.so people will come to download the App &get free chips to play the game. So how the Investor will earn the money? Investors will earn the money by running different Ads on their developed Rummy game Application. Let's See How? There are different methods to run Ads in your developed game applications. Our professional expert developers know how to run & Integrate these Ads with different strategies. Our Game Developers have the capability to develop a wide range of monetization strategies for Rummy game&Applications. We even incorporate for membership and In-App purchase (IAP) models. In-App Purchase permits clients to pay for features of upgrading their game performance. Although In this strategy just a little number of mobile applications clients spend in applications during a month. Subsequently, our developers are going to develop a mobile advertisement as an approach to unlock better game performance &upgradation. In this way, an investor gets a lot of opportunities to directly earn from advertisements through google AdSense & Ad Mob or Private Ads, etc.
Similarly, when an investor develops a Rummy game from Moon Rummy & upload it on the play store.so users can come and play the game. They will get the free chips with a spin wheel or free chips button to play Rummy game free of cost. If the users come and check in on the application for free chips or click on the free chips button. They will get more free chips to play more.so how the investor will get the income through this strategy? The investors will attach their Rummy game application with Google AdSense and when the users click on the Ads or free chips buttons. Investors will get money from google AdSense for clicking these ads.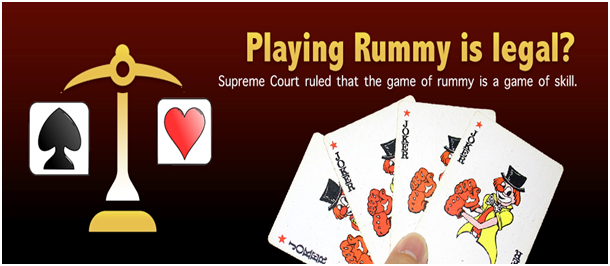 2. Getting Profit via Referral Commission & Tournaments
As Rummy is a legal game so our Second Business Model is based upon a commercial model. In this business model, the Investors or Owners who have developed the Rummy game App will get profit via Tournaments & Referral Commissions. As compared to the previous business model this Business model can generate more income for the Investors. All the big Rummy players are using this second business model e.g. Rummy Circle, Classic Rummy, etc. Let's see How this second business model works?In this Business model, we have freeroll tournaments & entry ticket fee tournaments. In freeroll tournaments, Rookie Players gets special notice by performing freeroll competitions where players can seek genuine cash. So how the Owners or Investors will earn the income in entry fee Tournaments? So, the players will need first to register for the tournament. If they need to play the game, they will need to recharge their wallet first.so if we have five players for an entry fee tournament at a single table. And every player needs to pay an entry fee of 5000 Indian Rupees.so In total, we have collected 25000 Indian Rupees for a tournament. Now the Owner will take 10 to 15 percent of the total collection as an admin commission amount and the rest 22,500 Indian Rupees will be given to the winner of the game. In this business Model, Admin can set his commission fee by his own choice from 10 to 15 percent.so In this digital era, hundred & Thousands of tables are played every day for Rummy Game throughout the world. Therefore, the Investor who has developed his game App from Moon Rummy experts can Earn Unlimited amount with a little Investment through this second business model. So, it is a complete business model of a Rummy game.
3. Why Moon Rummy?
Moon rummy enables Investors to meet with VIP Users Profile. People passionate about investment in Rummy Business save time and money to move around. because it's better than trying to find a single potential experienced team & Experts in dive bar crowd.
4. Services
Moon Rummy will assist the new clients with making an association& develop their own start-up by developing Rummy Game Application. We have a superior team of developers to develop Rummy game Applications remotely. Utilizing Moon Rummy web, the protection is sheltered as nobody can see yourPrivate data.
5.Web Provide:
Referral Commission
Quick Return on Investment
Easy and Secure Connections
24/7 Support for doubt and Query
Incomparable protection
Conclusion
It is presumed that Moon Rummy has a brilliant future and nobody can preclude the significance of Rummy Game Business Development Applications. It is valuable in pretty much every corner of the world. Moon Rummy with the team of experts will have the option to secure the protection, make simple to do work, ensuring the validation, simplicity of making new start-up and much more.